Job Opportunities at Busseys
Motor Industry Careers at Busseys
Busseys have proudly been a Main Ford Dealer since 1923, over the years we have developed and expanded by acquiring 6 sites across Norfolk. Through this time we have seen plenty of changes! However, one thing has always stayed the same, our hard work and commitment to our customers.
So, if you're ready to jump-start your career in the UK automotive industry or looking for a new challenge, then we've got a career path to suit you. Whether you're looking to work alongside our hard-working teams in, van and car sales, service, administration and more there's bound to be a job for you. Take a look at our list of vacancies below or some of the Benefits of working at Busseys
We are Disability Confident Committed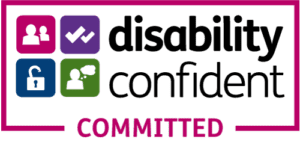 Ensuring our recruitment process is inclusive and accessible
Communicating and promoting vacancies
Offering an interview to disabled people
Anticipating & providing reasonable adjustments as required
Supporting any existing employee who acquires a disability or long-term health condition, enabling them to stay in work
Inclusivity, Diversity & Equality
Busseys are dedicated to providing an inclusive culture throughout the whole business and actively promote diversity with the elimination of discrimination in the workplace. We are committed to ensuring every employee & job applicant is treated fairly and no less favourably based on the grounds of age, disability, gender, sexual orientation, nationality religion or belief. We are opposed to all forms of unlawful and unfair discrimination.

Not many can say that they have been at the same company for half a century, and not many…