Our sales executives are fully trained in an extensive range of electric and hybrid vehicles, from both Ford and Peugeot. They can advise you on which type of hybrid or electric car or van is best for you and your needs. With four showrooms across Norfolk, in Attleborough, Fakenham and Norwich, Busseys are your first stop if you're looking for Electric and Hybrid vehicles.
What are the benefits of electric vehicles?
Although the initial upfront purchase price of an electric or plug-in hybrid vehicle my be higher, it is offset by lower running costs.
The typical range of a fully charged electric vehicle will give you roughly 100 miles and will cost approximately £4-£6 if charging at home. Driving 100 miles in a petrol or diesel car will cost you roughly £13-£16
Fewer mechanic components which in turn offers lower servicing and maintenance costs.
They're great for the environment!
Which Electric Vehicle Is Right For Me?
There are four different types of electrified vehicles to choose from and it's important that you know the differences between them if you're thinking about making the switch
Mild Hybrid
The internal combustion engine is assisted by an electric motor. When stationary or at a low speed the engine can switch itself off and the 48V starter-generator seamlessly restarts when needed. The separate 48V Li-ion battery is automatically recharged by regenerative braking during coasting and braking. You won't need to connect the battery to a power source at all. Mild Hybrid's are a great and cost-effective way to join the electric revolution.
Hybrid
You will most likely see Hybrid vehicles in cities and urban areas where their fuel efficiency in a city can be an advantage. These vehicles have an internal combustion engine but they also have a larger battery and more powerful engine compared to a Mild Hybrid. Because of this the engine has more assistance which enables the vehicle to drive parts of short journeys at low speeds using the electric motor alone which improves driving range.
Plug-In Hybrid
The Plug-In Hybrid gives you zero emissions and surprising range. They have the functionality of full Hybrid technology with the added advantage of being charged from an external electricity supply. Their large capacity battery gives them a driving range of up to 30 miles with the ability to switch to Hybrid mode to conserve battery life and to petrol or diesel-only for those long journeys. It can be charged by the mains, a Wallbox or public charging station.
All-Electric
All-Electric vehicles run on battery power alone, which means, zero fuel and zero emissions on the road. They are great for the environment and great for your wallet too! It's also becoming much easier to charge your vehicle as well with supermarkets, shopping centres and motorway service stations all introducing car charging points.
An introduction to electric and hybrid cars
How to charge and maintain an electric car
Electric Vehicle Driving Tips
Avoid higher energy consumption by avoiding harsh acceleration, cornering and braking
Lower your speed where possible
Air conditioning and heated seats are power-hungry, use them sparingly
If your electric car allows you to pre-heat or pre-cool the cabin before your journey then make use of that functionality, as you can use mains electricity rather than the cars battery
Maintain your tyres. Electric vehicles are concerned with reducing energy consumption, which is liable to increase with unsuitable or poorly inflated tyres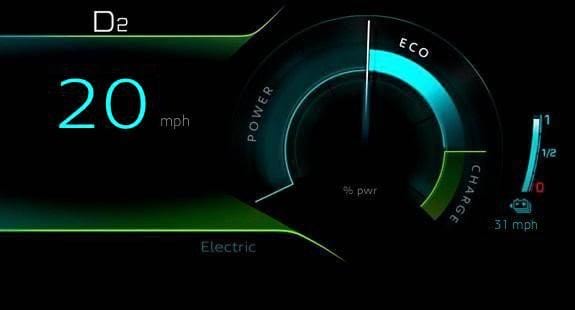 How do I charge my vehicle?
230V Wall Outlet
Plug-In Hybrids and All-Electric vehicles can be charged on a 230V outlet. However, charging your vehicle using this method will take longer. Wallboxes are a much quicker way of charging.
Wallbox
Wallboxes are a fantastic and much faster way of charging your vehicle at home. It is recommended that you charge your vehicle overnight so it is full of charge the next morning.
Learn more about Electric Vehicle Homecharge Schemes by clicking here 
Public Charging Stations
Public charging stations are available in many cities and work places. They charge your vehicle much faster than at home, delivering 80% charge in just 30 minutes! However, don't expect all charging stations to be free of charge, there may be a small fee to pay and charging capability can vary.
Find where your nearest public charging station is in our handy map below.
Fun Electric Vehicle Facts!
Electric Vehicle charging points in Norfolk
Frequently Asked Questions