Our sales executives are fully trained in an extensive range of electric and hybrid vehicles, including new vehicles from Ford Ford and a range of used vehicles from other manufactuers. They can advise you on which type of hybrid or electric car or van is best for you and your needs. With four showrooms across Norfolk, in Attleborough, Fakenham and Norwich, Busseys are your first stop if you're looking for Electric and Hybrid vehicles.
What are the benefits of electric vehicles?
Although the initial upfront purchase price of an electric or plug-in hybrid vehicle may be higher, it is offset by lower running costs.
The typical range of a fully charged electric vehicle will give you roughly 100 miles and will cost approximately £4-£6 if charging at home. Driving 100 miles in a petrol or diesel car will cost you roughly £13-£16
Fewer mechanic components which in turn offers lower servicing and maintenance costs.
They're great for the environment!
Which Electric Vehicle Is Right For Me?
There are four different types of electric cars or vans to choose from and it's important that you know the differences between them if you're thinking about making the switch
Mild
Hybrid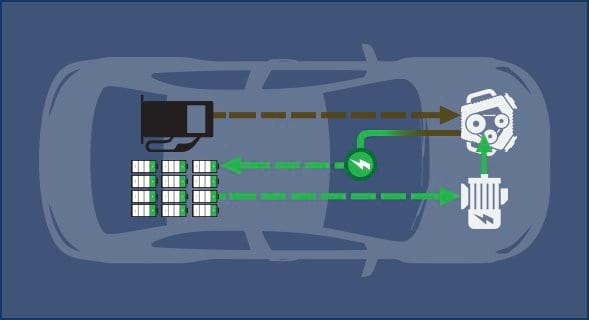 Can't ever be run with zero emissions
Features a small battery pack with an integrated-starter generator
Designed to improve efficiency and give a small boost in acceleration
Hybrid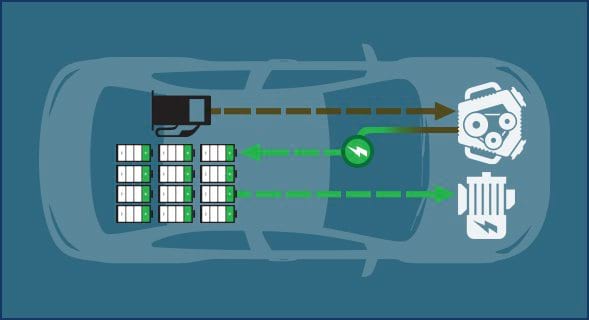 Has both a battery and a fuel engine
Cannot be charged via a plug
Engine is still the main power source
Battery is charged by the combustion engine and regenerative breaking which captures the kinetic energy released during breaking
Plug-In
Hybrid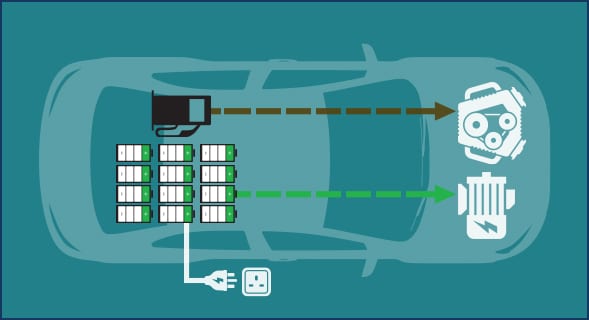 Has both a battery powered motor and a fuel powered engine
Batteries are charged the same as BEV vehicles (via a charging point)
Seen as a stepping stone to going full electric
Full charge should be enough to complete your daily commute
Typically runs on electricity until completed
Battery
Electric Vehicle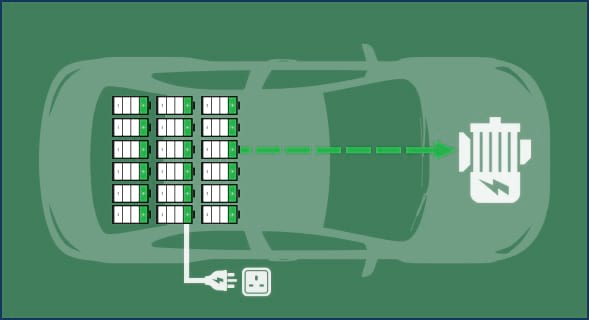 Runs solely on electricity, powered by a large battery pack
Has no internal combustion engine, thus produces zero tailpipe emissions
All the energy is stored in the battery pack which is recharged by plugging the vehicle into an external power source such as a charging station or wall outlet
An introduction to electric and hybrid cars
How to charge and maintain an electric car
Electric Vehicle Driving Tips
Avoid higher energy consumption by avoiding harsh acceleration, cornering and braking
Lower your speed where possible
Air conditioning and heated seats are power-hungry, use them sparingly
If your electric car allows you to pre-heat or pre-cool the cabin before your journey then make use of that functionality, as you can use mains electricity rather than the cars battery
Maintain your tyres. Electric vehicles are concerned with reducing energy consumption, which is liable to increase with unsuitable or poorly inflated tyres
How do I charge my vehicle?
230V Wall Outlet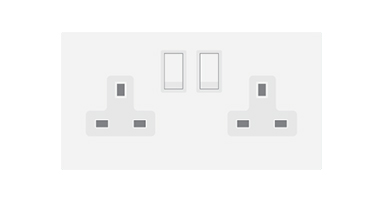 Plug-In Hybrids and All-Electric vehicles can be charged on a 230V outlet. However, charging your vehicle using this method will take longer. Wallboxes are a much quicker way of charging.
Wallbox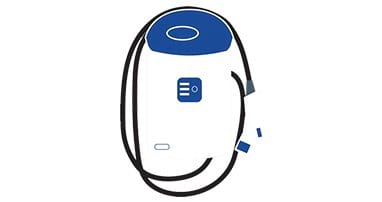 Wallboxes are a fantastic and much faster way of charging your vehicle at home. It is recommended that you charge your vehicle overnight so it is full of charge the next morning.
Learn more about Electric Vehicle Homecharge Schemes
Public Charging Stations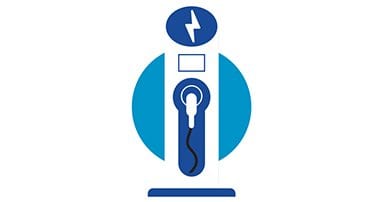 Public charging stations are available in many cities and work places. They charge your vehicle much faster than at home, delivering 80% charge in just 30 minutes! However, don't expect all charging stations to be free of charge, there may be a fee to pay and charging capability can vary.
Find your nearest public charging station on Zap-Map.com
zap-map.com
Frequently Asked Questions