But what does being a technician at Busseys look like?
Work on the latest manufacturer vehicles
With the ever-growing advancements in the automotive industry, joining a main dealer as a technician will allow you to work on the latest Ford or Peugeot range – including the exciting prospects of electric and hybrid.
Personal development & training
We're also big believers in personal development which is why we invest in manufacturer training to ensure that you are kept at the forefront of technology. In addition to this, we want to ensure that you are happy in your role which we why we have regular appraisals.
Flexibility
Life sometimes gets in the way which is why we are a flexible, inclusive employer who can tailor the position to suit a range of flexible working patterns, both in terms of hours per day and days per week. If you're the right candidate, we will do our best to accommodate your needs.
Electric and Hybrid Vehicle Workshops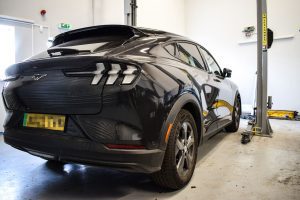 We have recently invested in new electric and hybrid vehicle workshops. These workshops are purely for our technicians to work on the fantastic range of Ford electric and hybrid vehicles.
In addition to this, we are ensuring that our technicians are trained and qualified in repairing and servicing these vehicles.
Learn More About Electric Vehicles
New State-Of-The-Art Workshops
We have recently just updated our front workshop at our Whiffler Road, FordStore. This change is part of a much bigger plan to take our workshops to the next level and to create a better working environment for our technicians. We're incredibly excited to be able to offer our existing technicians and new starters the opportunity to work in such an environment.
What do we require from you?
Good diagnostic skills and enjoy problem-solving
Have a flexible approach and strong work ethic
Have the ability to accurately follow repair orders and diagnosis procedures
Hold a current UK drivers licence
Level 3 qualification in vehicle maintenance, level 2 qualification will be considered
Apprentice Technicians
We continuously offer apprenticeships at all of our Ford branches across Norfolk, this involves a 3-year apprenticeship, during this time our apprentices go to Daventry for two weeks every quarter, where they will be assessed on a practical side of things as well as an academic side. As well as this an assessor comes into our branches every other month to assess the progress our apprentices are making. The same process is applied to the Peugeot apprenticeship schemes at our Peugeot branch on Hall Road, however, apprentices are required to spend two weeks every quarter in Conventry. Both apprenticeship schemes require a GCSE grade C in English and Maths and every apprentice (providing they pass the assessment) will end up with a recognised national qualification NVQ Level 3 specific to either Ford or Peugeot.
Ford Technicians Joining Bonus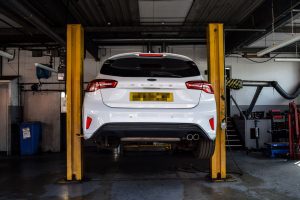 A rewarding career calls for a rewarding start. We will be offering a £2,000 joining bonus* to new starting Service Technicians at our Ford Dealerships.
We have Ford Service Centres in Norwich, Attleborough, and Fakenham
*Starting bonus of £2,000 (gross) is applicable to new starting Service Technicians at participating dealers from the 4th of July only. Service Technician should not currently be employed by a Ford dealer. Bonus may be paid at different times by different dealers e.g. First payment of £1000 on joining, second payment of £1000 after six months.