Designed for business, built for hard work. Transit Custom has undergone some big changes. Bold new styling. Eye-catching headlights with LED daytime running lights (standard on Trend, Limited and Sport). A clean and logically laid-out interior and an outstanding range of driver assistance features, designed to make your working life easier. While Transit Custom has gained many new features, it's retained its superb load-carrying ability, legendary toughness and appetite for hard work.
Transit Custom walkaround
Transit Custom - Load space & features
Ford Transit Custom Gallery
The Transit Custom MS-RT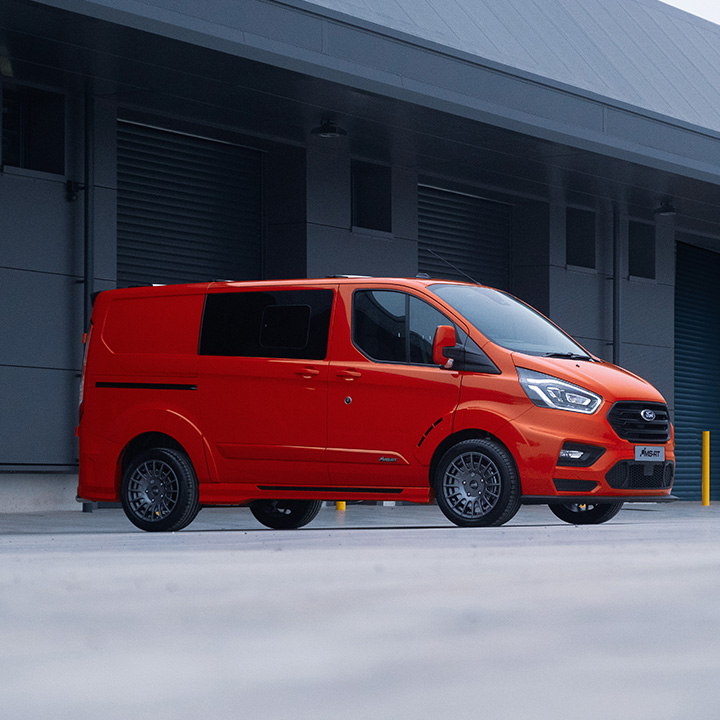 The Transit Custom MS-RT combines the character of the rally course with the versatility you have come to expect from a Transit van.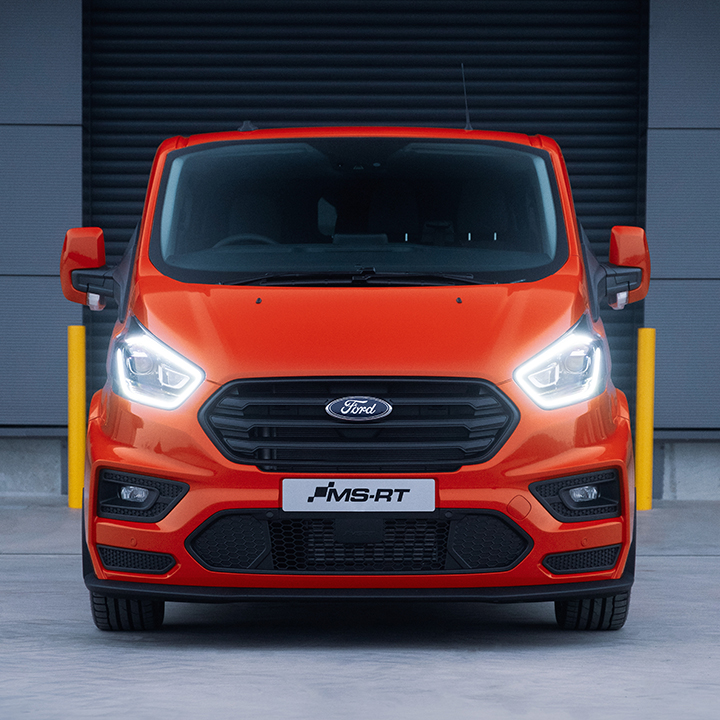 Inside the Custom you are presented with a host of fantastic technologies that come as standard such as, SYNC 3 entertainment system with sat nav, loadspace lighting, reversing camera, heated seats, and upgraded Bi-Xenon headlights with integrated daytime running lights.
Contact Us Today
The Transit Custom Trail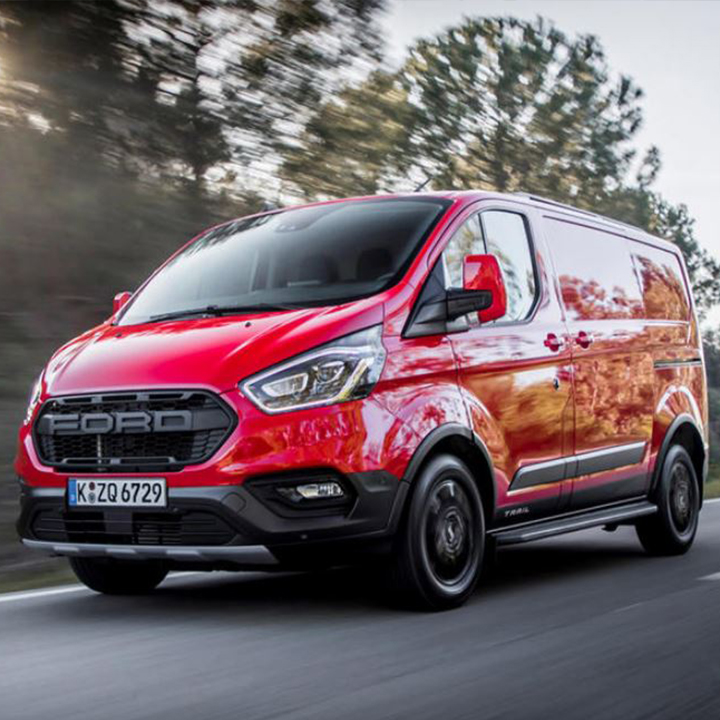 The New Transit Custom Trail features a rugged new design and improved capability. It has a striking exterior styling which includes a unique front grille with bold FORD lettering.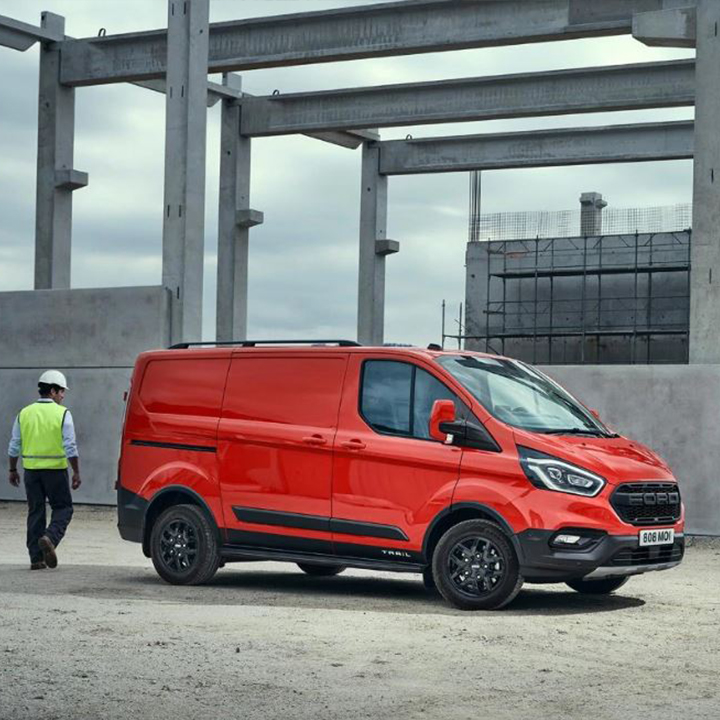 To complete the look, the Custom Trail has 16″ 10-spoke alloy wheels. Its off-road handling has been improved by its mechanical Limited-Slip Differential (manual transmission only). This sends power to the wheels with the most traction. Not only this, but the Custom Trail has a range of sophisticated engines which improves efficiency and reduce emissions.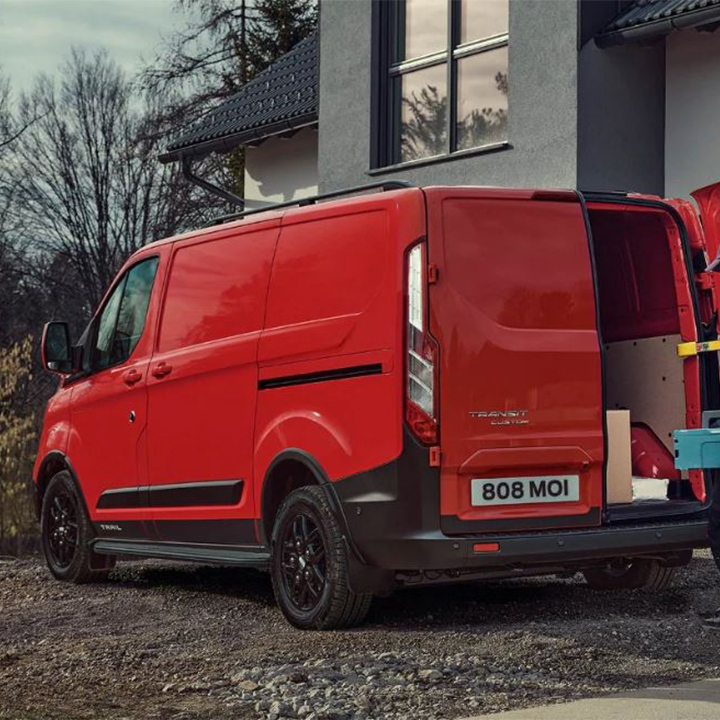 The Transit Custom Trail is available as an EcoBoost Hybrid! This technology helps to reduce fuel consumption and lower emissions, a small battery-powered electric motor provides extra support to the combustion engine when it's needed. Kinetic energy and regenerative braking recharges the 48-volt hybrid battery whilst your driving.
Contact Us Today
The Transit Custom Active

Whether you're looking for a van to carry out those tough jobs or perhaps you're looking for the perfect vehicle to cruise around in on your staycation, the Transit Custom Active is built to make every journey effortless.
The Custom Active is available with the optional mechanical Limited-Slip Differential (manual transmission only) which will give you the confidence on challenging terrain by sending power to the wheels with the most traction.
Design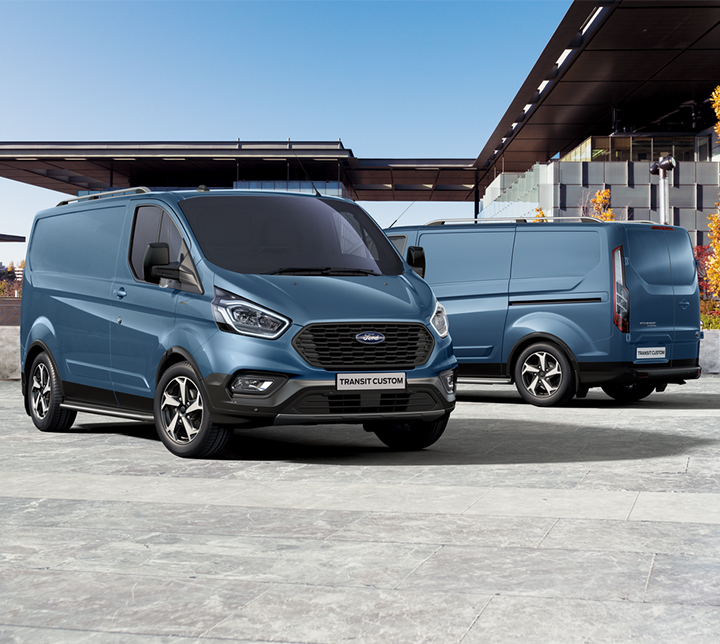 The Custom Active has a bold new look that matches its capability. It's on unique 17″ alloy wheels and comes with striking contract mirrors as well as the signature Active grille, making sure you get noticed. Roof rails provide you with more space for cargo and a full-length side-step gives you easy access to the van.
Inside the cockpit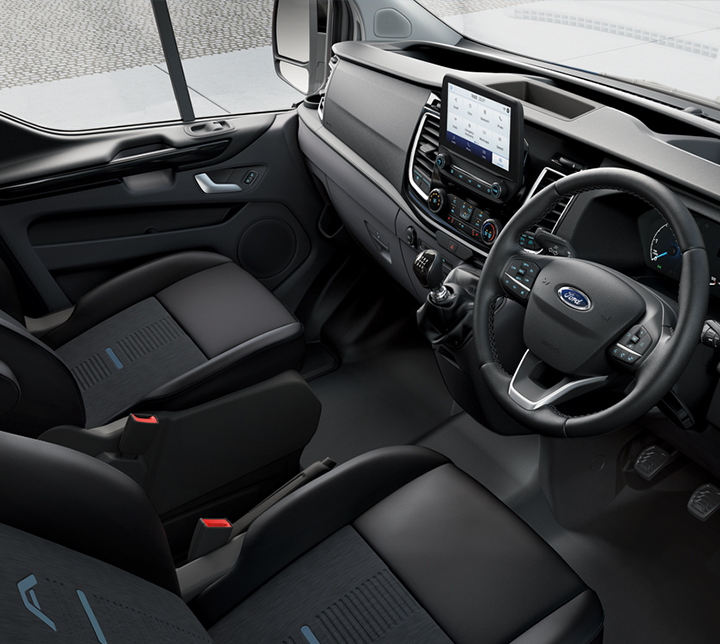 When you step into the Transit Custom Active, you will notice the premium, partial leather trim with 'Nordic Blue' stitching that creates a unique interior to complement the bold exterior of the van. A host of smart technologies are available, such as FordPass Connect to keep you connected on every journey
Advanced Engine Technology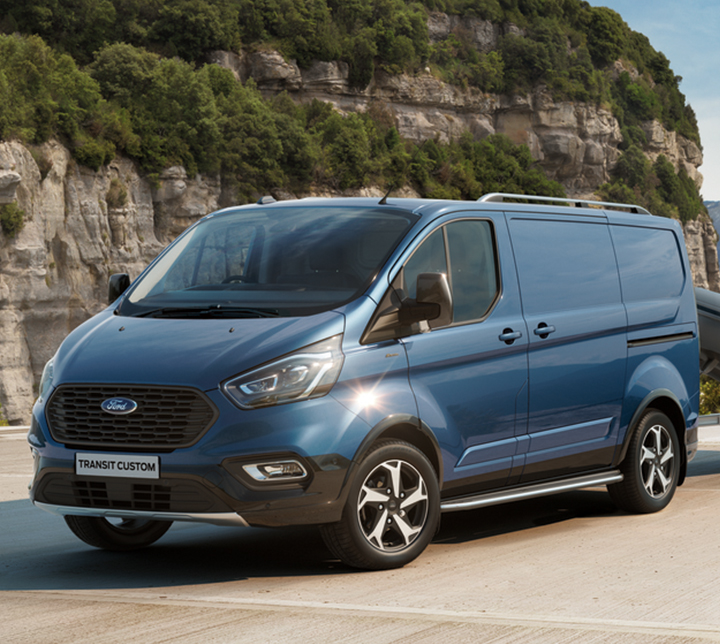 An advanced EcoBlue diesel engine impresses with up to 170 PS of power and smooth torque delivery.
Contact Us Today
Transit Custom Freezer & Chiller Van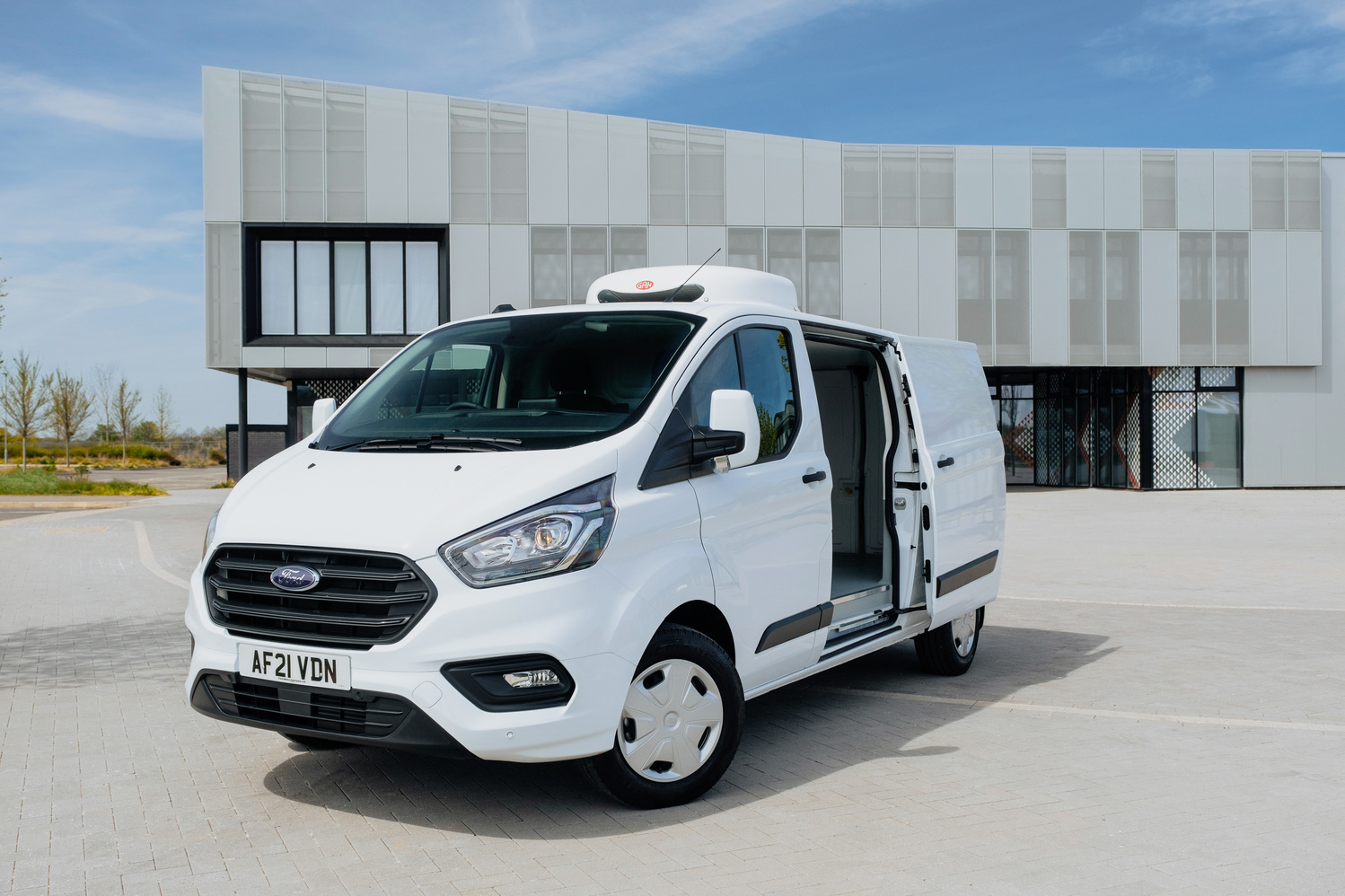 The Ford Transit Custom Chiller and Freezer are a unique offering based on a Leader or Trend specification vehicles with 320GVM, 130ps Engines and a choice of wheelbase and heights with manual or automatic transmissions.
Transit Custom Chiller Specification
Chill specification direct drive refrigeration unit fitted (GAH RC300)
Temperature chilled down to 0°C
Minimum of 50mm insulation
LED interior light
Paneltex Somers chiller door mouldings
Optional A/C
Transit Custom Freezer Specification
Freezer specification direct drive refrigeration unit fitted (GAH SRF350)
Direct Air System (Patented) which increases MPG by its design and making the fridge unit more efficient
Temperature chilled down to -25°C
Minimum of 75mm insulation
Thermal efficient composite construction with Seamless hardwearing GRP (fibreglass) lining
Paneltex freezer door mouldings
Optional A/C
Ford Transit Custom Range
Ford Transit Custom Special Offers