Busseys is a family owned business that has been part of Norfolk for over 100 years. We are proud to be involved in a number of projects to help the local people and environment.
Busseys Tree Planting Initiative
Busseys Tree Planting Initiative started in 2007 when we first started offering to plant a tree for every customer who bought a car from us.
Since then we have worked with a number of different organisations to improve the local area via tree planting. These organisations include:
The East of England Apples and Orchard Project which is a not-for-profit company who work to ensure a future for local orchard fruits and orchards. They do this by preserving local varieties of apple, pear, plum and cherry as well as orchard habit for their local significance, genetic diversity, as local food sources and for their landscape and wildlife value. Thanks to Busseys customers we were able to supply over 30 schools across Norfolk with fruit trees as part of the Country Trust's Food Discovery initiative. Together we have previously planted an orchard at West Raynham Park. Together we planted 2,150 trees.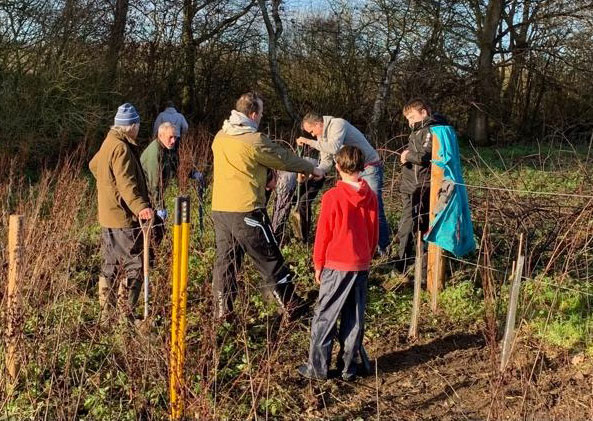 Norfolk County Council and the Woodland Trust. Thanks to our customers we were able to plant woodlands in North Burlingham and in South Walsham, totalling around 2,500 trees.
South Norfolk District Council with whom we planted 1,000 trees as part of this we work with the South Norfolk Tree Warden Network who have been established in Norfolk since 1991.
There are now 80 Tree Wardens appointed to parishes across South Norfolk.
In 2023 we are proud to announce the Busseys community tree grant for Norfolk!
Busseys is providing £10,000 to support anyone in Norfolk looking to plant trees that deliver a community benefit. The maximum grant per application is £2,500.
The Busseys community tree grant contributes towards the Norfolk County Council's net zero target. It will enhance valuable green space for local people to enjoy. New woodland and trees outside of woodland will help to improve nature recovery, providing multiple ecosystem services such as health and wellbeing, clean air, and food.
You can read more about this scheme, and apply for a grant here: www.norfolk.gov.uk/busseyscommunitygrant
Busseys are proud to be associated with these projects, not only helping to care for the environment, but to also preserve our local heritage and help educate and inspire the next generation. Thank you to all our customers who have made this initiative possible.
Busseys partnership with FoodCycle
We're extremely proud to be partnering with the national charity FoodCycle. Every customer can choose where they would like Busseys to make a contribution when they buy their car, including funding the incredible work of FoodCycle.
FoodCycle is a national charity that builds communities through the power of good food. FoodCycle is based upon the simple idea that waste and poverty should not co-exist and that something powerful can be achieved by cooking and eating together.
Every week, volunteers across the country reclaim over a tonne of surplus food destined for the bin. This food is instead cooked into healthy and delicious three-course meals for vulnerable people in the community. Not only this but FoodCycle has a wonderful impact on communities by bringing people together around a healthy meal and creating opportunities to talk, exchange and build long-lasting relationships.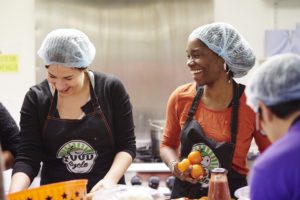 You can learn more about the wonderful work FoodCycle do by heading over to their website. They have some great information about their team, the impact FoodCycle has had on the community as well as guest stories and more information about themselves.
FoodCycle also offers opportunities for you to get involved if you wish. You can find out all about this and more by heading over to their website and clicking on the 'Get Involved' button
Sponsorship
Busseys is a proud sponsor of a number of sporting teams and events in the local area. In 2023, we have sponsored several events including: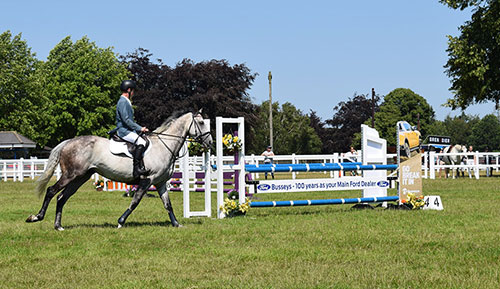 Mulbarton Wanderers Under 9's Football Team
Attleborough Town Football Club's 2023 Youth Tournament
Norfolk Show Jumping Summer Festival
Norfolk Snowsports Club's new air bag
We believe that sports play an important role in our community, and we are committed to supporting the development of local athletes. Sports teach people of all ages valuable life skills such as teamwork, determination, dedication, and sportsmanship.
When young people participate in sports, they learn how to work together towards a common goal. They also learn how to deal with both winning and losing, and how to overcome challenges. These skills are essential for success in all aspects of life, from school to work to personal relationships.
We are proud to support the local sporting community and to help young people develop their skills and talents.
Environmental responsibility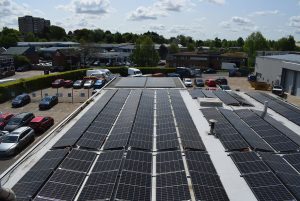 Busseys is committed to sustainability and environmental responsibility. That's why we undertook a major project to install solar panels on the roofs of all our branches.
763 panels have been installed at our Whiffler Road, Norwich branch alone! This was a major undertaking that necessitated the strengthening of some roofs so they would be able to support the weight of the panels.
We now generate a significant portion of our own electricity from solar power. This helps to reduce our carbon footprint and save money on energy bills.
Busseys are committed to reducing our environmental impact – our solar panels are an example of how we want to make a difference for the environment and the world around us.