Busseys are a Ford Parts Plus Dealership.
We're incredibly proud to introduce you to our refurbished Parts Plus Centre!
Our parts department will now be located at 24 Whiffler Road, Norwich NR3 2AZ where we will be operating from a much larger warehouse, providing more job opportunities and most importantly, ensuring you still receive the best customer service possible.
We look forward to seeing you soon!
We offer a comprehensive wholesale parts service that provides the right part, at a competitive price, with delivery that meets your needs.
We are able to supply a full range of Ford parts from air filters to roof racks, to all segments of the trade including:
• Independent Motor Traders
• Franchised Dealers
• Wholesaling factors
• Accident Repair Centres
Our experienced trade parts sales specialists will be happy to visit you to identify and offer solutions to your particular needs. Call us on 01603 957066 for more details.
Parts Plus Centre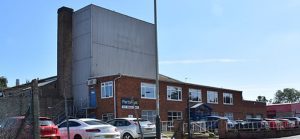 Norwich
Busseys Ford Parts Plus Centre
24 Whiffler Road
Norwich
NR3 2AZ