Keep up to date with our sponsorship with the Norfolk Lawn and Tennis Association
28/02/2017
We were honoured to be invited to present medals and certificates at the Complex Needs Schools Competition organised by the NLTA. The event took place throughout the day at the UEA sportspark where there was a great turn out with 5 complex needs schools taking part; John Grant, Clare, Hall, Sidestrand and Harford Manor.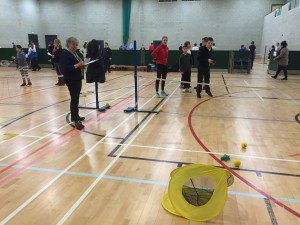 The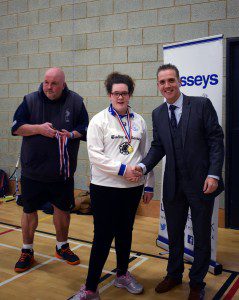 schools were separated into two groups where they were able to take part in 5 different activities including rallying and balls into baskets. Clare School took home the gold medals with Harford Manor a close second in Group A. In Group B, Sidestrand School were the winners and Harford Manor were second again.
We were fortunate enough to present all of the children with a certificate and the winners and runners up with a medal to take home for all their hard work. Norma Bowen, Disability Coordinator for the NLTA, had told us that the competition was a great success and they hope to run it again next year. We would like to say a huge thank you to Norma and everyone else who made the competition happen and volunteered to help out. We can't wait for next year!
For more information about our sponsorship with the NLTA click here.
For more information about Disability tennis in Norfolk head over the the NLTA website here.