Our Sponsorship with Little Melton Primary School – F1 Jaguar Challenge
Earlier on in the year, we were given the opportunity to be one of the sponsors for Little Melton Primary School as they take on the Jaguar F1 Challenge. The team call themselves the Turbo Team and are made up of five Year 5 children.
So what is the Jaguar F1 Primary School Challenge?
The challenge is a competition open to students aged 6-11 years old and involves designing and manufacturing the fastest car possible within a set of rules. The teams will research, design and create model racing cars which enables them to learn about aerodynamic forces, efficiency, mathematics and the principles of design.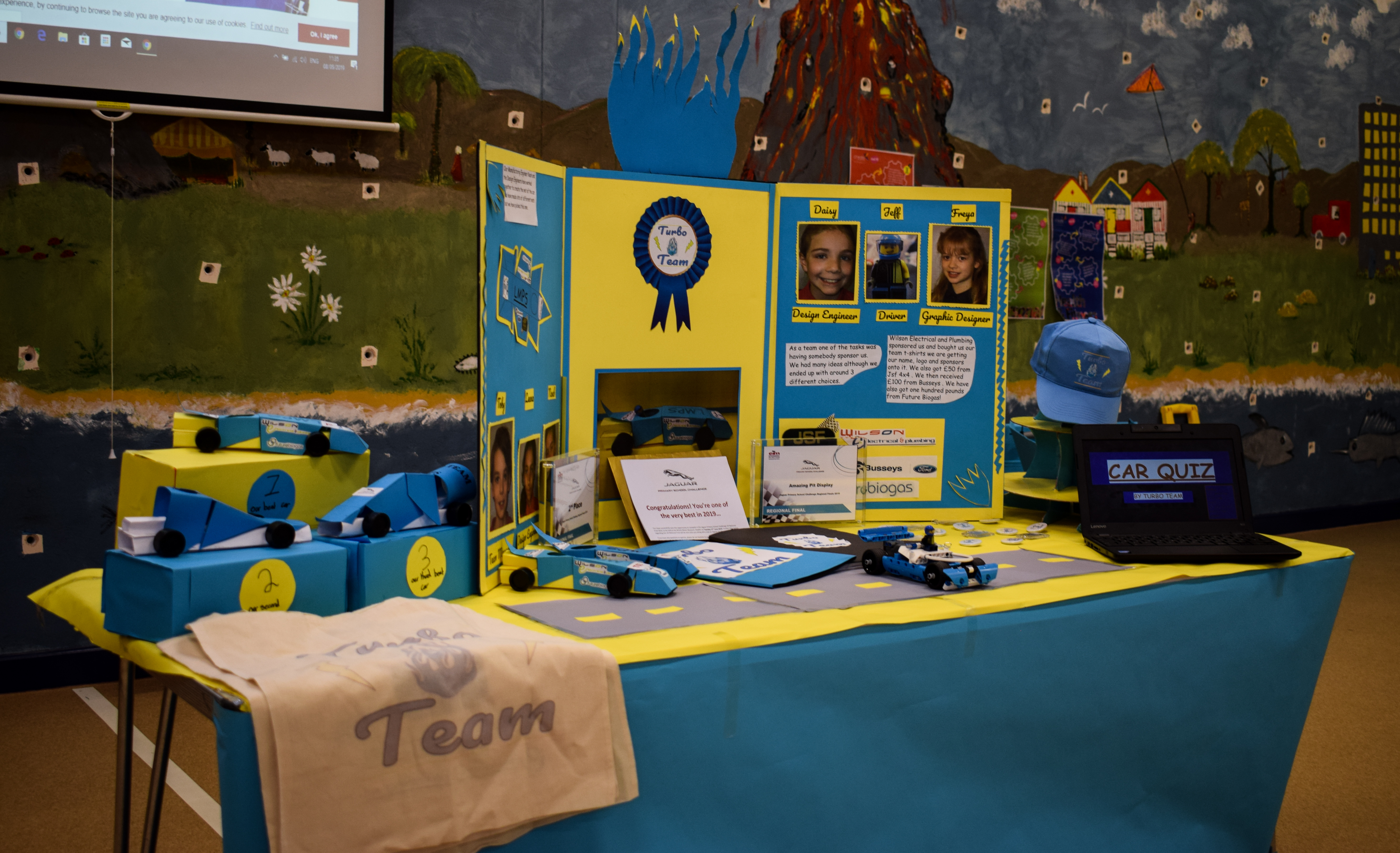 We were delighted to find out that the team completed the regional trials and are through to the National Final at the British Motor Museum in Gayton! Well done to Turbo Team!
We were invited along to the school to take a look at their design of the vehicle, the portfolio of their design journey, their wonderful pit display and a verbal presentation that looks at each team members role and their reasoning behind the design. Turbo Team really have gone the extra mile for the competition by creating badges, t-shirts, hats, keyrings and also some cupcakes at the regional trials with their logo on!
We'd like to thank Turbo Team and Little Melton Primary School for inviting us along, we really enjoyed our time at the school and can't wait to see how the team get on at the National Final. Best of luck Turbo Team!
If you'd like to follow the team's progress then you can head over to their blog post by clicking here