We're proud to be sponsoring the Taverham Players production of "Made In Dagenham"
This May The New Taverham Players will be performing their 100th production since they were formed in 1975, with their production of the stage musical "Made In Dagenham" and we are very excited to be sponsoring it!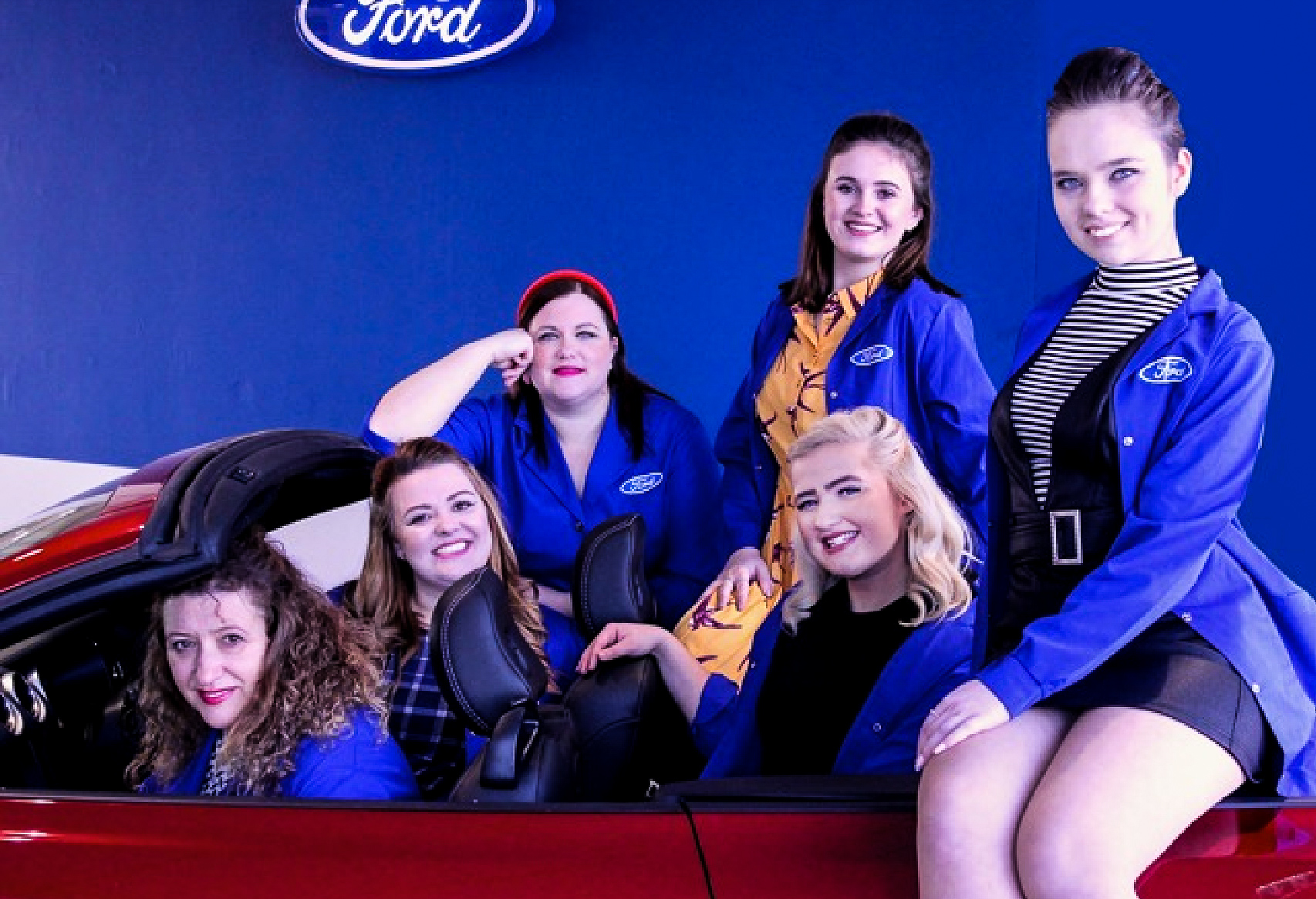 Chris who is one of many behind the production gave us a brief overview of the story:
"Made In Dagenham tells the story of how the female machinists of the Ford Dagenham plant went out on strike in 1968, demanding equal pay. Next to the suffragettes, the Dagenham girls were the most pivotal group in improving equal rights for women in the 20th century"
The cast is made up of a fantastic group of people consisting of some of the original players from 1975, lots of new faces, old regulars and some returning members to help with the celebrations.
"The leading ladies really do demonstrate the importance of friendship, family and solidarity, whilst being supported by a strong male ensemble."
We invited everyone along to our Whiffler Road FordStore to take a few pictures of the cast in and around the showroom. The cast are lively, friendly, and full of dedication to putting on a fantastic production for everyone to see!
Don't miss out on Made In Dagenham by grabbing a ticket before they're gone. The production can be seen at Taverham Village Hall, Sandy Lane between 13th – 18th May 2019. Click the link below to get your tickets or call the ticket line on 01603 424313
Book your tickets