Ford and Busseys look after your family and keep you safe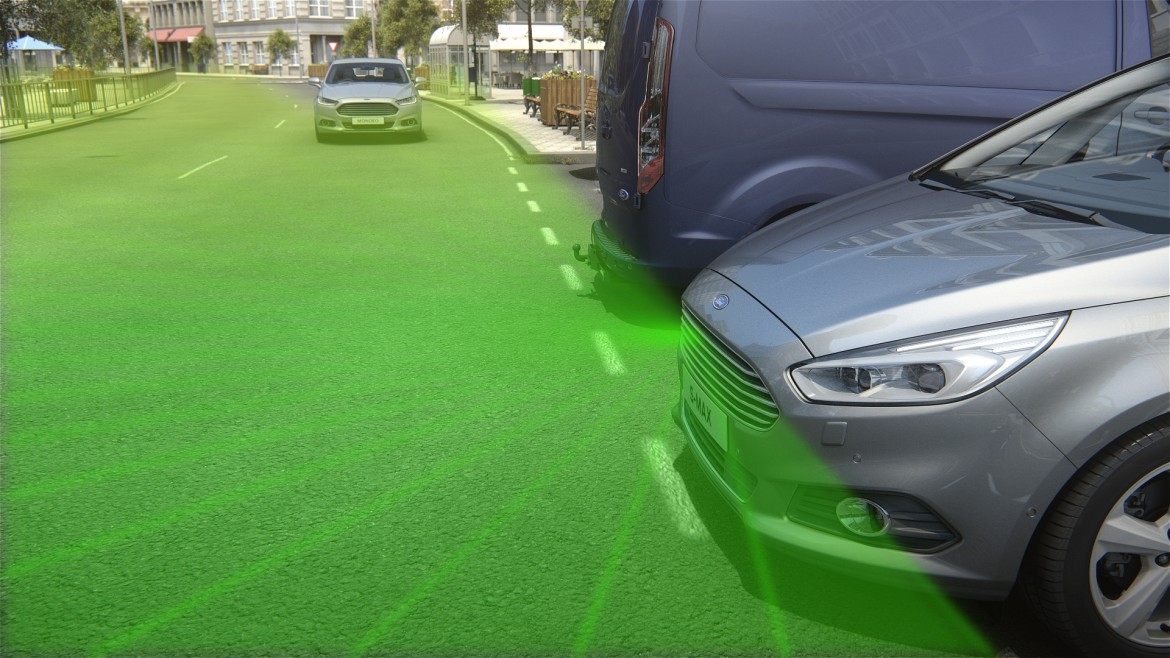 When it comes to families, Ford and Busseys know how to look after yours and keep them safe.
Ford is at the forefront of vehicle technology, pioneering new safety and convenience features, while the family-run Busseys motor group is proud of its strong family values and customer service.
Nowadays we take technology for granted, but next time you get into your family car be grateful for Ford's innovative forward thinking for pushing the boundaries.
It's difficult to find a car nowadays that doesn't have anti-lock brakes (ABS), but Ford was a pioneer and by the late 1980s they were even available on the Fiesta – the first small car with ABS.
The first Mondeo pioneered the airbag in 1993 – standard for the driver and optional for the passenger. Three years later, Mondeo offered side airbags which became standard two years later.
Optional rear inflatable seat belts, compatible with booster seats, to spread crash forces over five times more body area are now offered on the latest Mondeo – a halo model for Ford globally and a showcase for its new technology such as Lane Departure Warning, Driver Alert and Auto High Beam.
Mondeo was so popular it even became part of the English language, with the catchphrase 'Mondeo Man' defining a new voting class in the late 1990s.
Ford's patented Quickclear system made light work of icy windscreens in 1985 and is now standard on virtually every Ford. Very thin heating wires between two layers of windscreen glass means rapid de-icing and de-fogging.
Ford SYNC connectivity system lets you select music, control navigation and interior temperature, make and receive phone calls and choose contacts from your phone list with simple voice commands so you keep your hands on the wheel.
Ford MyKey helps parents to encourage teenagers to drive responsibly by programming a key to remind occupants to put on seat belts and mutes the audio system until the vehicle's front occupants fasten their belts, limit top speed and also sound safety chimes, limit audio volume and gives an earlier low-fuel warning. It can also be used to help fleet owners promote good driving habits in their employees and customers.
Ford is also developing Camera-Based Advanced Front Lighting System that can widen the beam at junctions and roundabouts and enhance the lighting when encountering bends and dips on a chosen route.
Spot Lighting, in the pre-development phase, uses an infra-red camera in the front grille to locate and track people and bigger animals, including larger dogs, at up to 120 metres with highlighted objects are displayed on the screen inside the car.
Ford's Front Split View Camera – installed in the front grille – offers a 180-degree view of approaching vehicles, pedestrians or cyclists to take the stress out of blind junctions and other situations, such as leaving parking spaces, where you can't always see or hear oncoming vehicles. Debuting on all-new Galaxy and S-Max, it even has a telescopic jet‑washer to clean the tiny lens.
Here is some more innovative technology to come out of Ford's European Research and Innovation Centre in Aachen, Germany.
Traffic Sign Recognition displays the signs to the driver – as well as any overtaking restrictions.
Only one engine ever has ever been named International Engine of the Year three years running – the three-cylinder 1.0-litre EcoBoost. Powerful, and fuel-efficient, its turbo spins at almost twice the max rpm of those in F1 racing cars.
Active City Stop can apply the brakes automatically, at up to 30mph, if the driver does not respond to warnings.
Pedestrian Detection can predict if people could step into the path of a vehicle and apply the brakes.
Park Assist technology to help you parallel park, park side-to-side with other vehicles and even warn drivers reversing out of a space when vehicles may be passing behind them. Ford is working on new technology that could enable drivers to park with only the push of a button, from inside or outside of their car, controlling steering, gear selection and forward and reverse motion.
Hayfever and asthma sufferers will appreciate an air filtration system, which blocks up to 99% of pollen, almost all nitrogen dioxide and gaseous pollutants and odours.
Traffic Jam Assist, under development, could in future enable cars to automatically keep pace with other vehicles and provide automated steering control to stay in the current lane so reducing driver stress and fatigue and potentially improving traffic flow.
RUTH the Robot – Robotised Unit for Tactility and Haptics – is the world's first robot to scientifically evaluate the look and feel of vehicle interiors by helping meet customer preferences for how surfaces should feel.
Glare-Free Highbeam detects vehicles ahead and fades out light that could dazzle, while retaining maximum illumination for other areas.
Lighter materials enable the development of cars that are more fuel efficient and the weight saved can be invested in further technologies.
Auto-Start-Stop was developed to improve fuel efficiency and reduce CO2 emissions by shutting down the engine when the vehicle is idling.
So while we tend to take technology for granted, be thankful that Ford doesn't and is still pushing the boundaries.