Have you downloaded the Busseys Family App?
The Busseys Family App is an invaluable tool for all Busseys customers. It contains a host of useful information about your vehicle(s) so they are always to hand when you need them.
Information and key features include: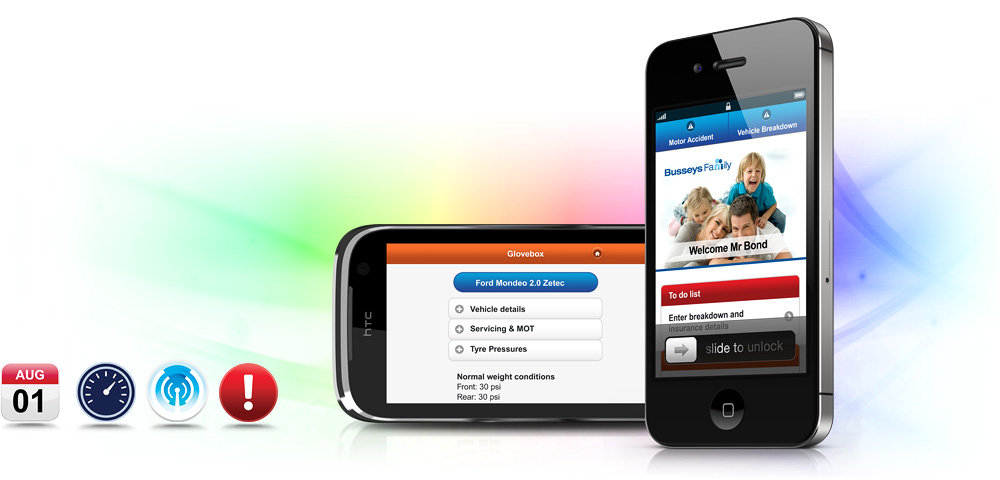 Reminders For Key Events
Reminders for key events, such as when a service or MOT is due will pop up automatically making sure your motoring is stress free.

Radio Code
Your radio code will be stored securely within the application on your phone making it is easily available when you need it.


Tyre Pressures
Tyre pressure levels are crucial not only to the longevity of your tyres, but to your personal safety. Information about your tyres will be accessible directly through the Busseys Family App


Accident and Breakdown Guidance
A step by step guide of what to do in the event of an accident or breakdown, making the whole process as simple and painless as possible whilst helping to ensure you fulfil all of your obligations