The New Peugeot 308 available to test drive in Norwich
See the new Peugeot 308 first hand at Busseys Peugeot showroom on Hall Road, Norwich.
The new 308 and 308 Hybrid combines a striking new look with advanced technology to offer you a driving experience like no other!
Why not pop in for a chat with our friendly team and have a look around this beautiful vehicle or book a test drive?
Book Test Drive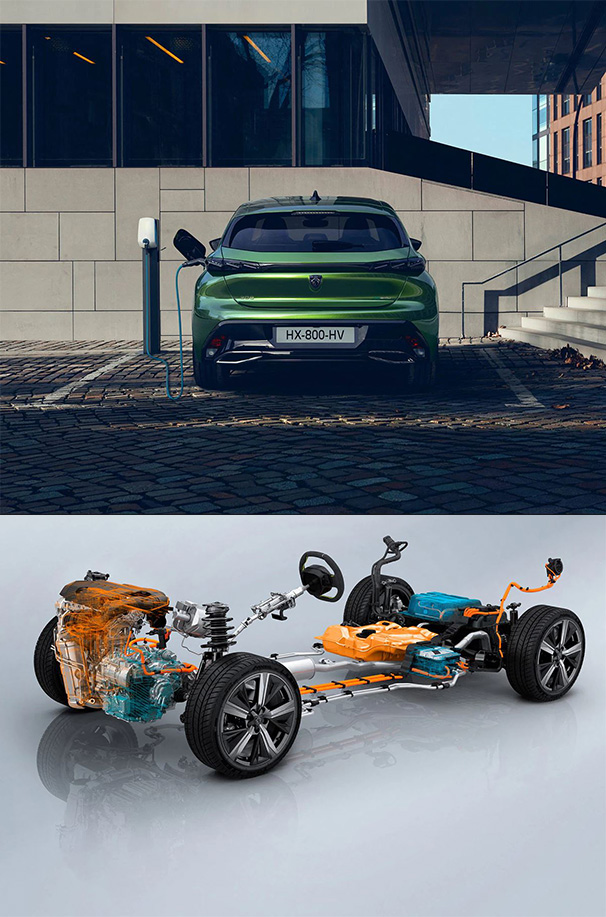 The new 308 is the first vehicle in the world to feature the stunning new Peugeot badge, this new branding combines the history and ultra-modernity that you have come to associate with Peugeot. You can see this new badge dotted around the vehicle on the radiator grille as well as along the side. The silhouette of the 308 looks dynamic from every angle, you will notice sleek, athletic lines with bold proportions giving it an athletic look overall.
Round the back of the 308, you are met with a lowered roof-line which boosts its aerodynamics. The rear is visibly larger and sits on the wheels firmly compared to its predecessor which gives it a much more muscular and powerful look. The rear lighting signature is accompanied by ultra-compact Full LED lights or 3D Full LED Lights (Available on GT & GT Premium), with claw-to-claw illumination that is bound to get you noticed on the open road.
The new Peugeot 308 is equipped with the latest generation Euro 6 low CO2 engines and are all fitted with Stop&Start. You can choose from a petrol, diesel or hybrid engines.
Puretech and BlueHDi Engines
Petrol 130 S&S 8-speed automatic gearbox
Diesel 130 S&S 8-speed automatic gearbox
Plug-In Hybrid engines
Hybrid 225 electric 8-speed automatic gearbox with a 180hp petrol engine and an 81 kW electric motor
Hybrid 180 electric 8-speed automatic gearbox with a 150hp petrol engine and an 81 kW electric motor
The lithium battery's driving range in the new 308 Hybrid allows you to travel up to 37 miles in Electric mode according to the WLTP* certification protocol.
*Estimated data, communicated for information only and subject to pending WLTP certification. Electric driving range up to 37 miles depending on the options installed in the car. Driving range may vary according to actual conditions of use (climatic conditions, driving style, etc.)
View the Full New Peugeot 308 Range
Peugeot 308 Special Offers