About Busseys
Busseys have been associated with the Ford motor company almost since the first model 'T' Ford rolled off Henry Ford's production line. Over the years the company has seen much development and expansion including 5 sites across Norfolk.
In 2010 we acquired our first Peugeot franchise with a second following in 2016.  Busseys are still very much a family run business and we are proud to be part of the Norfolk community, having been involved in tree planting projects for a number of years as well as sponsoring FoodCycle amongst other projects.
Busseys History
Busseys - a brief history.

19 July 2022 - 0 Comments
Now has never been a better time to join Busseys as a Technician, whether you are a qualified technician…

19 July 2022 - 0 Comments
Now has never been a better time to join Busseys as a Technician, whether you are a qualified technician…

1 July 2022 - 0 Comments
Looking at upgrading or purchasing a new car this summer? Then take a look at our Make it Yours…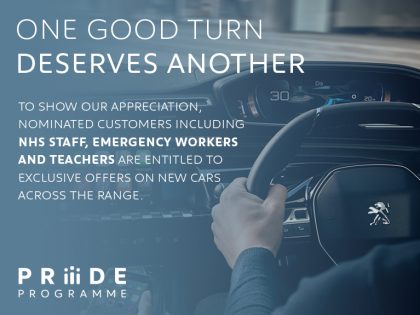 26 January 2021 - 0 Comments
We are pleased to announce that the Peugeot Pride programme is now available to nominated customers including all NHS…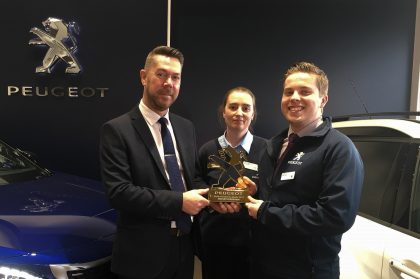 23 March 2018 - 0 Comments
A huge congratulations to our Dereham Peugeot team for finishing 22nd in the UK for Sales and Service…

19 July 2022 - 0 Comments
Now has never been a better time to join Busseys as a Technician, whether you are a qualified technician…
1 August 2021 - 0 Comments
It's been one of Britain's most popular cars since it first rolled off the production line, so lets celebrate…

1 October 2019 - 0 Comments
We are extremely proud to announce our partnership with the national charity FoodCycle. Every customer who purchases a car…

7 November 2019 - 0 Comments
Winter has slowly crept up on us this year, with the frosty mornings and dark evenings. Now is the…

17 November 2017 - 0 Comments
Your safety is our priority at Busseys and for Road Safety Week we have put together a short checklist…

27 October 2017 - 0 Comments
With more and more of us hitting the roads, choosing our own vehicles over public transport for commuting and…
News Archive
At the start of the year Busseys started a 3 year sponsorship with the Norfolk Lawn Tennis Association (NLTA)…

Read more
Load More