The All-New Peugeot Partner
Comfort and Performance.
Available to order in the Autumn 2018, the all-new Partner has been given a makeover by Peugeot. The Partner compact van shares its bodywork with the recently revealed Peugeot Rifter and has the same technology with the Berlingo Van and the Vauxhall Combo. So, what sets the all-new Peugeot Partner apart from the rest? Let's find out.
Exterior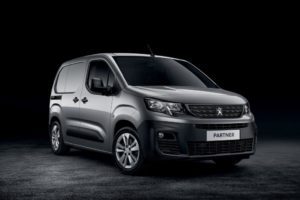 The Partner has been given a boxy styling, much like the Peugeot Rifter. A chunky grille has been added and is a similar shape to the high-set grille on the 2008 and 3008 SUVs. Black bumpers and steel wheels come as standard on the all-new Peugeot Partner which in turn give a more van-like appearance.
"The all-new Peugeot Partner presents a new balance in its proportions which gives it the appealing style of a small, agile and compact van." – PEUGEOT
Interior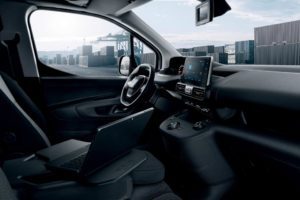 To help differentiate itself from the Citroen and Vauxhall, Peugeot has given the Partner their iconic i-Cockpit dashboard layout. The steering wheel is smaller with the dials set high on the dashboard allowing you to see them above the wheel.
New for the Partner is a three-abreast seating layout which has been made possible by moving the gear lever up to the dashboard. A crew van version will feature a second row of seats and a mesh bulkhead that can be fixed in different positions.
Technology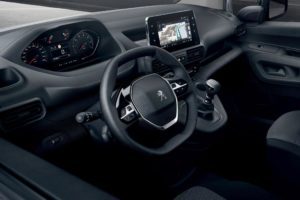 As mentioned above the all-new Peugeot Partner is equipped with the famous i-Cockpit which boasts a number of great technologies at the push of a button. An eight-inch touchscreen can be found on the dashboard, with climate controls located just underneath.
Clever technology such as head-up display, traffic sign recognition and a warning system that alerts the driver when they are approaching, or are over, the maximum payload weight that the partner can carry are available.
Payload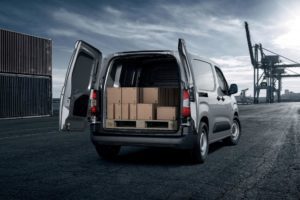 On a standard panel van, customers will benefit from payload weights that range from 650kg to one tonne, with a load area of 1.81 metres long. The long van has a maximum load length of 2.16 metres.
The load bay capacity ranges from 3.3 to 4.4 cubic metres, while a variety of door options are available such as one, two or zero sliding side doors.