Peugeot's Just Add Fuel Campaign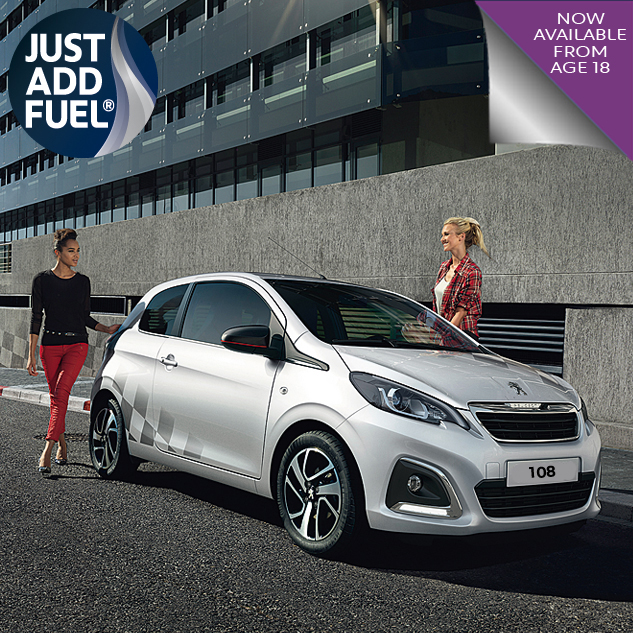 Are you aged 18 or over? Want to drive away in a brand new car? Peugeot's Just Add Fuel campaign may be for you!
WHAT IS JUST ADD FUEL?
Just Add Fuel is available to drivers aged 18 and over on three models: the 108, New 208** and 2008 Crossover – with the addition of a telematics device.
Just Add Fuel is an innovative finance package which includes:
– THREE YEARS INSURANCE* – FOR UP TO THREE DRIVERS
– THREE YEARS WARRANTY
– THREE YEARS SERVICING
– THREE YEARS CAR TAX
– THREE YEARS ROADSIDE ASSISTANCE
All for one easy, and more importantly, fixed monthly payment.  No need for multiple direct debits. All you have to do is add fuel and go!
Combining Peugeot's elegant style, latest technology and a heap of personalised options – Just Add Fuel gives young people a jump start into their driving career.
WANT TO KNOW MORE?
For more information on the Just Add Fuel campaign, visit Busseys at Hall Road and Dereham or contact us today.