The New Peugeot 5008 SUV
The New Peugeot 5008 SUV comes with a brand new imposing style with a modern silhouette, that emits elegance and maturity, striking the perfect balance between power and refinement.
Register Interest
Frameless Radiator Grille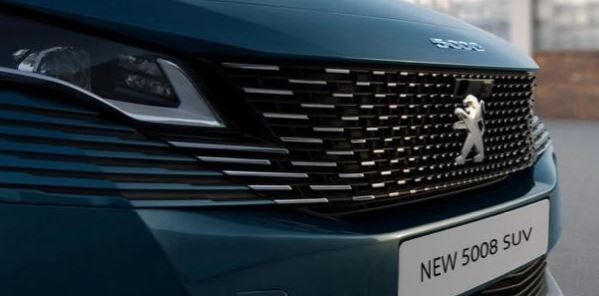 The frameless vertical, chiselled radiator grille boasts an integrated front end, with smooth and streamline lines.
Space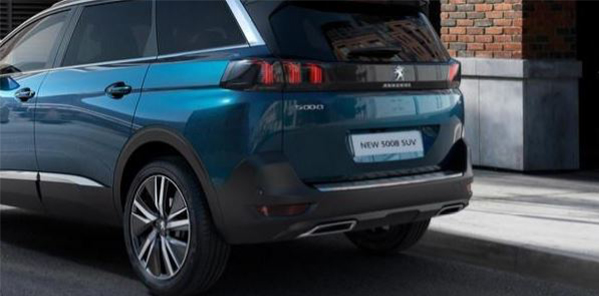 The New 5008 SUV can offer up to 7 seats for you and your passengers and a large boot volume of 780dm3.
Headlights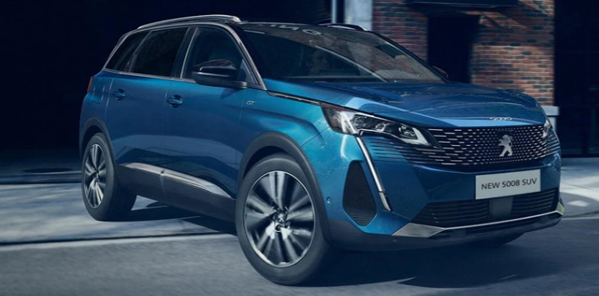 Full LED headlights are fitted with the SDL function which improves visibility around bends & framed by  'illuminated fang' daytime running lights.
Driving Position

The New 5008 SUV allows you to get behind the wheel of the modernised, innovative and ergonomic Peugeot i-Cockpit. Sit behind the compact steering wheel which offers you improved handling. There is a 10″ HD central touchscreen and a new 12.3″ head-up digital instrument panel. This is fully configurable and customisable and allows you to follow the main elements of your driving without taking your eyes off the road.