The New Peugeot 3008 SUV
The Peugeot 3008 SUV has had a makeover and it looks stunning! The most notable changes come from the exterior, with a new front end, new front headlights, new rear lights and new aluminium wheels, the New 3008 SUV looks sleeker, more elegant and more refined than ever before.
Register Interest
New Front Grille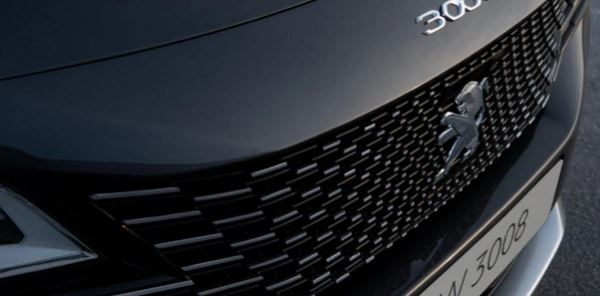 The New 3008 SUV offers a new frameless grille at the front with gloss black side scoops and a painted treadplate are added to the new bumper design.
New Front Headlights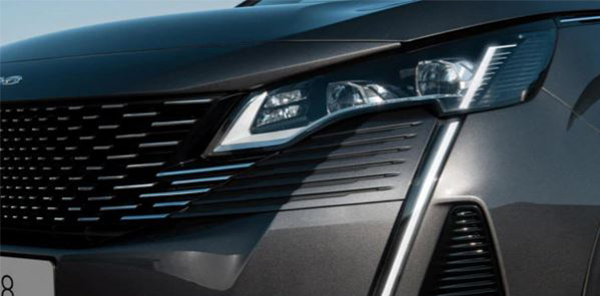 Signature 3-claw full LED headlights are featured which are enhanced by the LED daytime running lights that also act as the vehicle indicators.
PEUGEOT i-Cockpit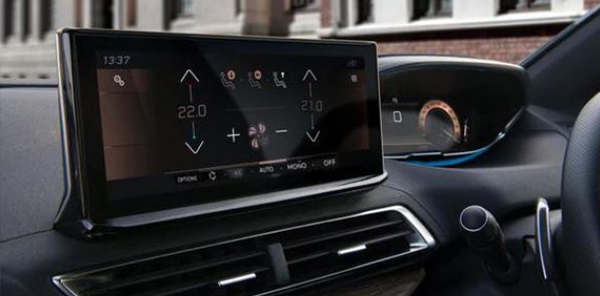 Driving the new 3008 SUV is simple & intuitive with the upgraded i-Cockpit with features such as a 10″ touchscreen and an ergonomic driving position.
Engines
There is a wide choice of engines to choose from when it comes to the New Peugeot 3008 SUV. Available in a choice of Plug-In Hybrid, Petrol and Diesel engines.
Internal Combustion Engines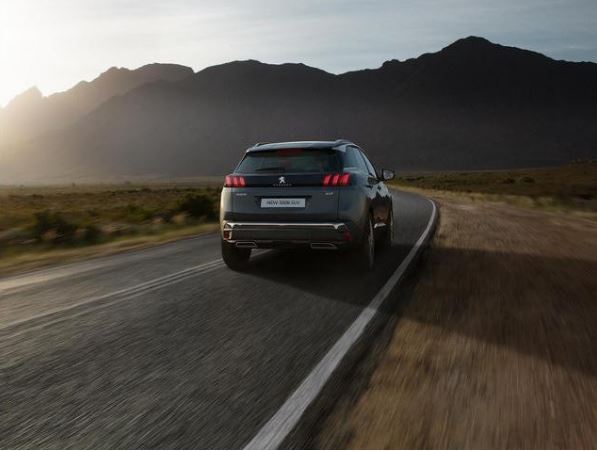 Petrol Engines:
PureTech 130 S&S 6-speed manual
PureTech 130 S&S EAT8
PureTech 180 S&S EAT8
Diesel Engines:
BlueHDi 130 S&S 6-speed manual
BlueHDi 130 S&S EAT8
Plug-In Hybrid Engines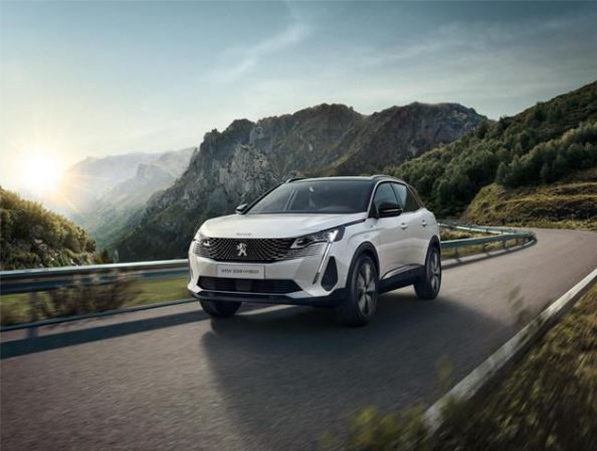 Plug-In Hybrid – HYBRID4 version (4-wheel drive, 300hp) combines:
A 147 kW/200 hp PureTech  petrol engine
Two 80kW/11 hp electric engines
Hybrid version (2-wheel drive, 225 hp) combines:
A 132 kW/180hp PureTech petrol engine
A 80 kW/110 hp electric engine
Innovative Technology
The New 3008 SUV comes with a host of innovative technology to make sure you are as safe as possible when driving.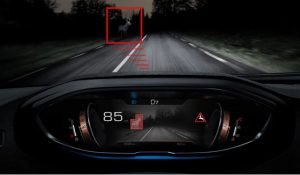 Night Vision
The exclusive 'Night Vision*' technology has an infrared camera that will detect the presence of pedestrians or animals up to 200m in front of the vehicle. If they are beyond the range of the headlights, the system will warn you with an alert signal. Automatic emergency braking may also be triggered if pedestrians or cyclists are near the vehicle.
(* available as an option on GT * GT Premium versions)