The New Transit Custom Nugget
It's got style, it's got comfort, it's got a whole host of fantastic technologies and safety features. What more could you want? The New Transit Custom Nugget campervan from Ford and Westfalia is designed to be your home away from home.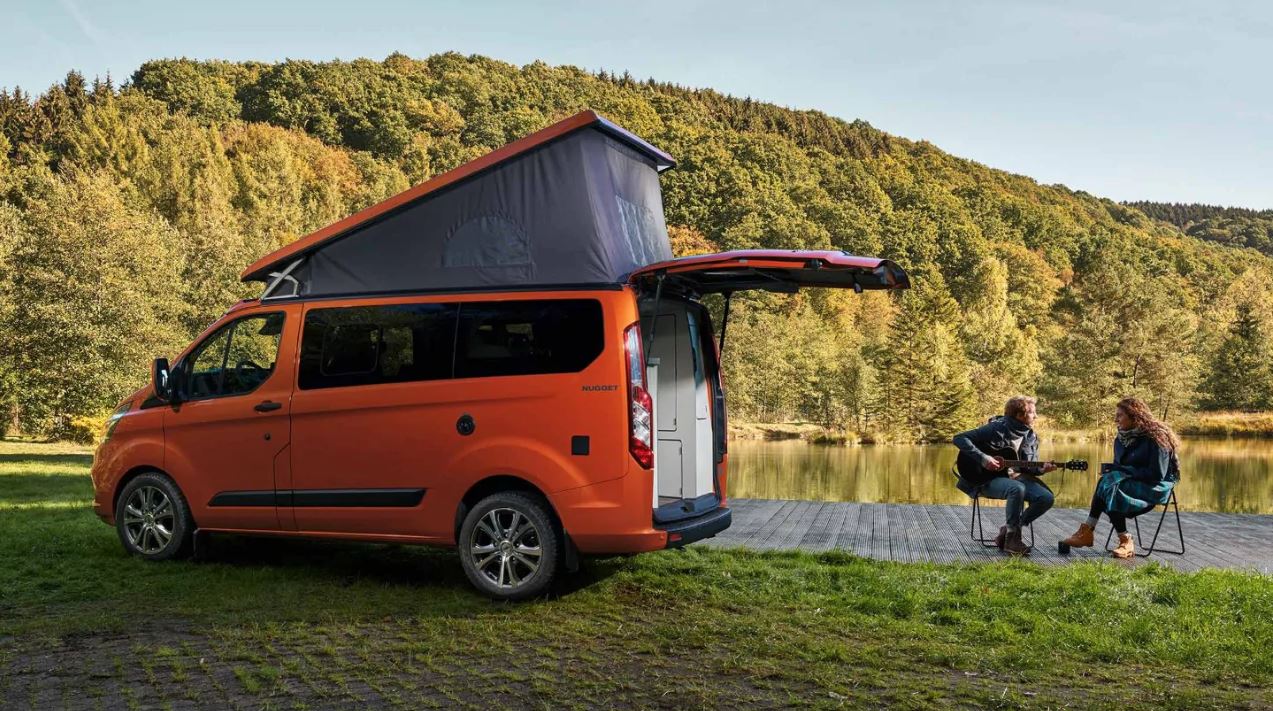 Comfort & Convenience
The New Transit Custom Nugget comes with a Tilt Roof meaning you'll have plenty of room when sleeping in the high level double bed. When it's not needed, the hinged roof can be lowered to make the van compact and agile on the road.
The campervan has enough room to sleep four adults easily. The flexible seating in the living area can be converted into a double bed and of course, the high level double bed offers comfort and even comes with a removable ladder for easy access.
There's even an optional bike rack where you can securly fasten your bikes to the rear of the vehicle!
Driving Experience
The Transit Custom Nugget is available with a range of intelligent driver assist technlogies and advanced safety systems. These technologies include a Blind Spot Information System that sees the vehicles you might miss, Intelligent Speed Assist to help keep you inside the speed limit and Lane Keeping Alert which lets you know if you unintentionally drift out of lane.
Safety features include, Pre-Collision Assist with Pedestrian Detection and anti-tamper door locks that give you added peace of mind. Not only this, but Tyre Pressure Monitoring System is available to detect if any of your tyres are starting to lose pressure.
Ford's cutting-edge SYNC 3 is also available, enabling you to stay connected and in control of your media.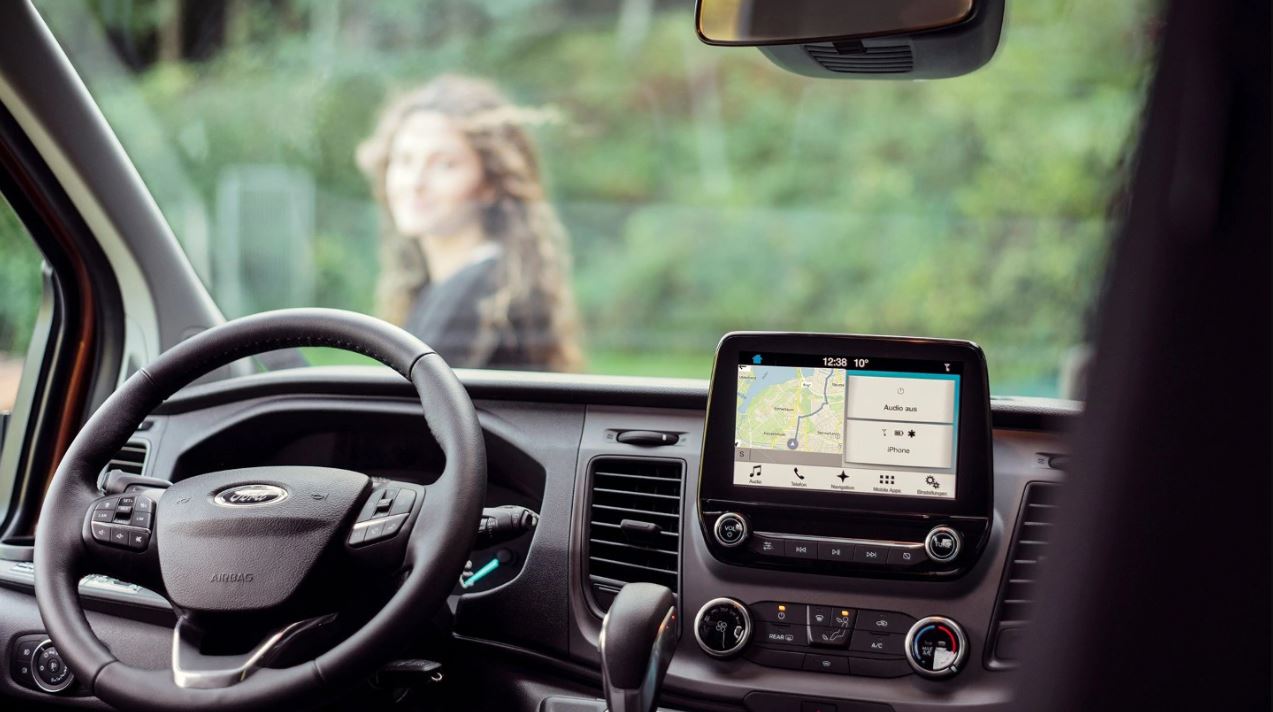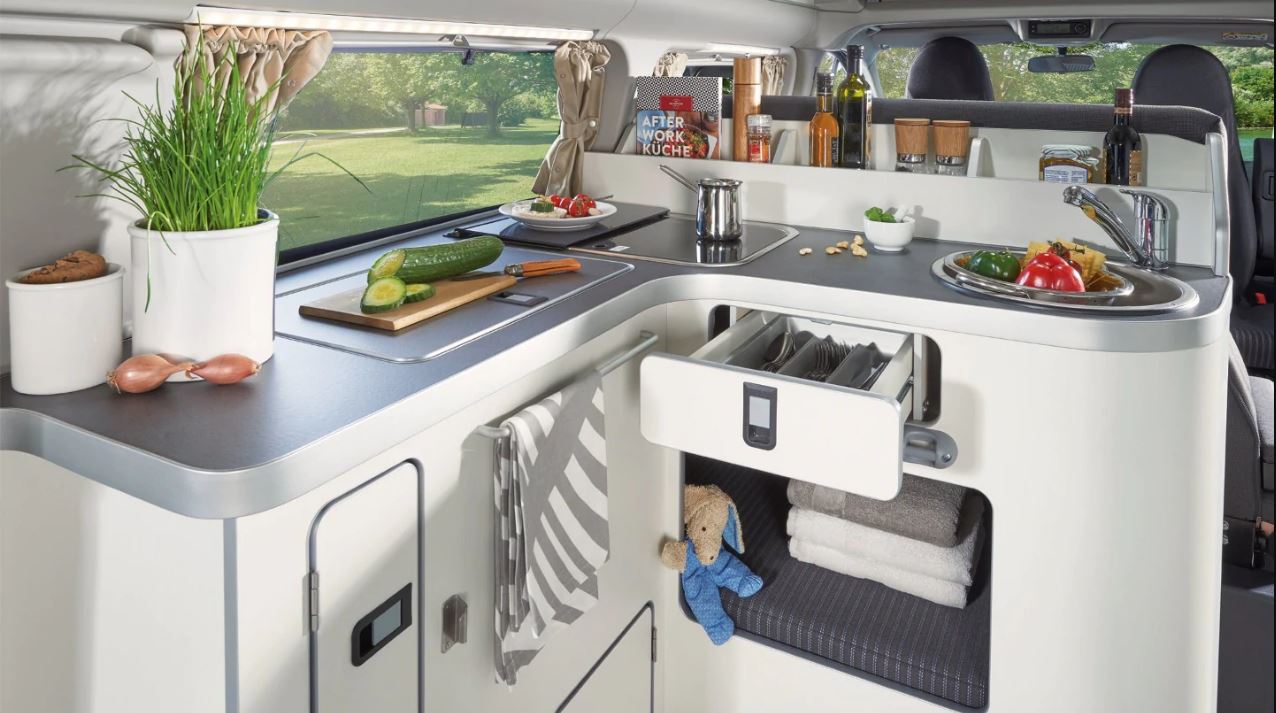 Cook Effortlessly
A full-equipped kitchen at the rear of the campervan provides you with plenty of space for cooking and storing various items. Included in the area is a dual burner gas hob, sink and tap, providing you with all the space you need to prepare a meal.
Also included in the kitchen area is space to store gas canisters safely. Gas canisters up to 2.8kg can be stored and replacing these canisters could not be simpler. This ensures that you'll always be able to cook your favourite meals out on the road.
Norwegian adventure with the Transit Custom Nugget