The Ford Tourneo Custom Plug-In Hybrid
The Tourneo Custom Plug-in Hybrid (PHEV) has been purpose-built to help transport passengers more efficiently than ever before. Its smart, hybrid technology helps keep emissions at a minimum and its intelligent design creates a sophisticated interior that everyone will enjoy.
Register Interest
Best of both worlds
The New Tourneo Custom PHEV has two sources of power; An advanced electric powertrain enables you to complete shorter trips with zero emissions. On those longer journeys the multiple award-winning 1.0 litre EcoBoost engine kicks in to ensure you can go as far as you want. This technology has been designed to maximise efficiency without compromising on the reliability and flexibility you have come to expect from the Tourneo
Effortless recharging
You can charge your Plug-in Hybrid anywhere where there is access to the main. Once the Tourneo Custom is fully charged, you can drive over 30 miles using electric power alone. This is usually enough to complete most short city trips without using any fuel. The engine will recharge the battery and extend the range when you're low on power too. Not only this, but the Tourneo uses smart self-charging technology, such as regenerative braking, which sends power back to the electric motor.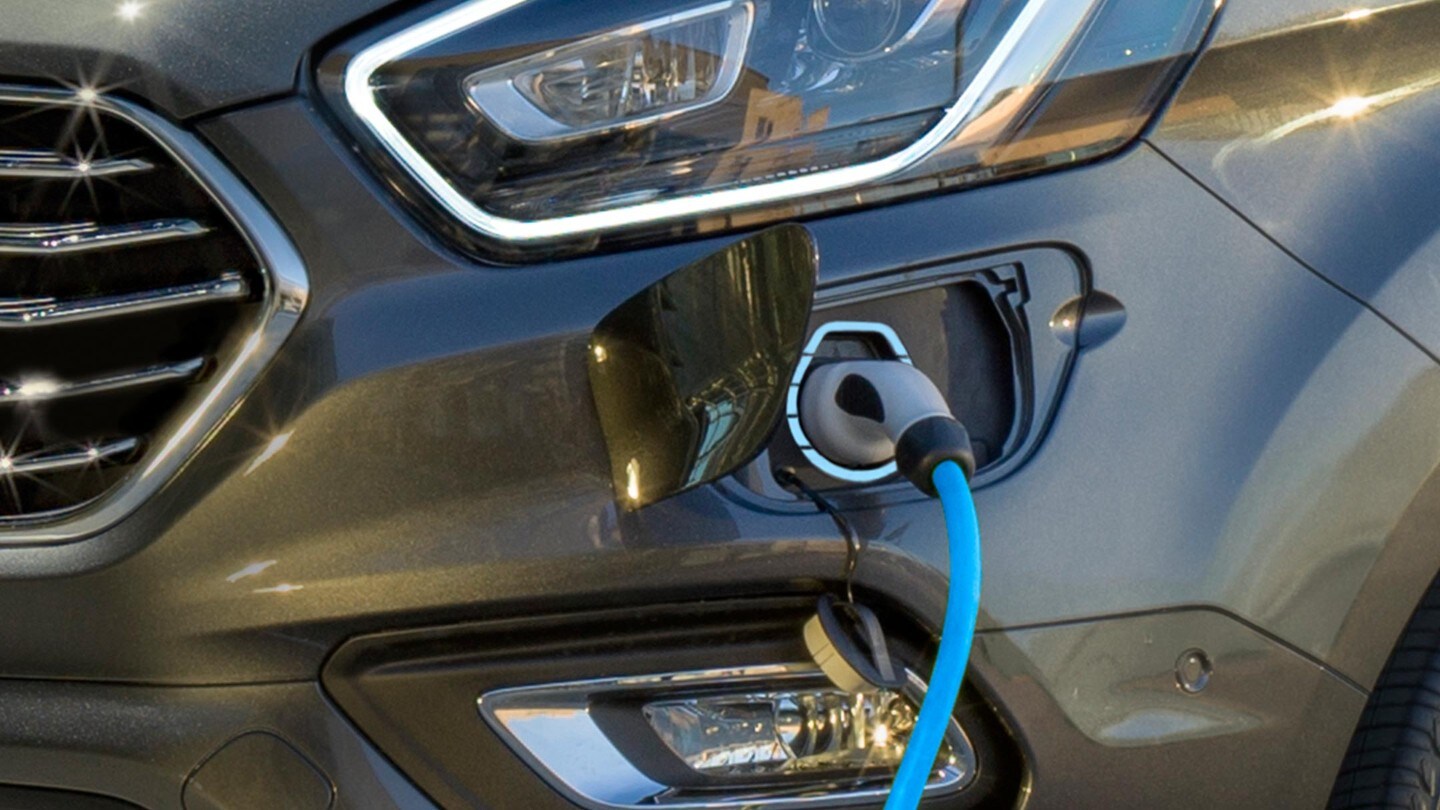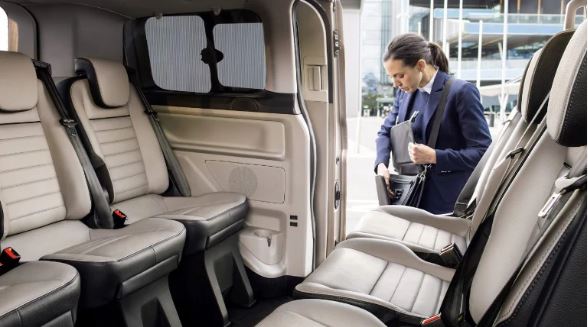 Spacious & Practical
The New Tourneo Custom maximises efficiency without compromising interior space, comfort or flexibility. The rear seats on the Tourneo can be moved into a variety of configurations to maximis leg room or luggage space. You can even create conference-style seating arrangements for when your passengers need space to talk. Premium fabrics deliver exceptional levels of comfort and meticulous attention to detail ensures a refined experience on every journey.