3008 HYbrid4 – Now Available to Pre-Order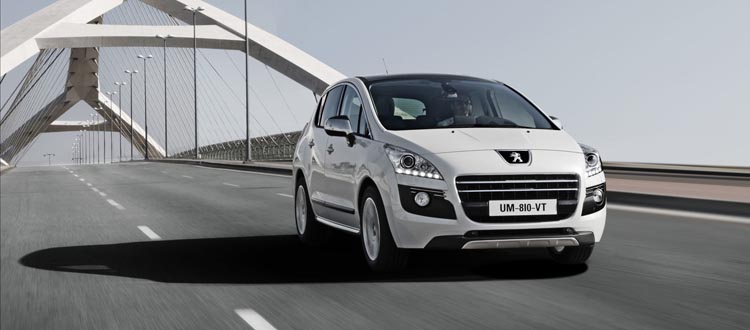 The waiting is over. The new Peugeot 3008 HYbrid4, the World's first full diesel hybrid is now available to pre-order from Busseys. This environmentally friendly, ground breaking car introduces a combination of diesel and electric power which provides a real breakthrough in technology and renewed driving sensations whilst also delivering huge benefits in ownership costs.
3008 HYbrid4 has already generated significant press coverage and has scooped its first awards – winning the 2011 Diesel Car Magazine 'Best Eco Car of the Year 2011' and, last night it was also the winner of the 2011 What Car? Green Awards SUV category and was hailed in the process as "the best hybrid the What Car? Team has driven….."
3008 HYbrid4 is a car without compromise, a car that suits all conditions and a car that will appeal to a wide spectrum of people. The benefits of hybrid technology are widely known; however, diesel hybrid takes this to another level. The HYbrid4 system caters for those who want power, comfort and safety while also offering a compelling environmental message.